About us
The Company was incorporated as a Public Limited Company on 1st December 1975 under the name Punjab Alkalies Limited.
The name of the Company was subsequently changed to Punjab Alkalies & Chemicals Limited and a Fresh Certificate of Incorporation consequent on change of name dated 19th April 1983 was obtained from the Registrar of Companies, Punjab, HP & Chandigarh, Jalandhar.
The name of the Company has been changed from "Punjab Alkalies & Chemicals Limited" to "Primo Chemicals Limited" w.e.f. 19/12/2022. 
Presently, the Company is running two Units based on membrane cell technology i.e Unit-1 with 100 TPD capacity and Unit-2 with 200 TPD capacity. The present combined plant capacity is 99000 TPA of Caustic Soda.
The company's main product is Caustic Soda Lye (300 TPD) and by products are Hydrochloric Acid, Liquid Chlorine, Sodium Hypochlorite and Hydrogen gas.
We are the largest producers of Caustic Soda in North India region.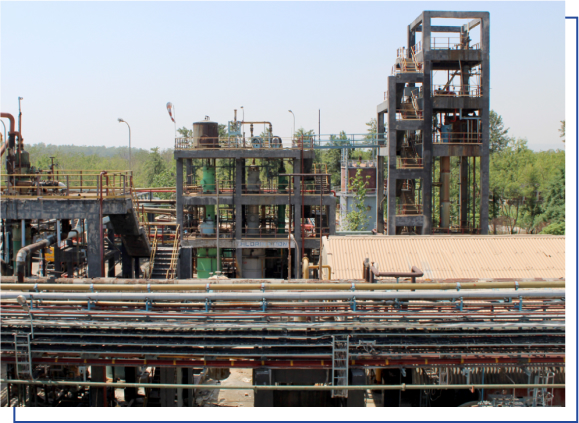 The company's main raw materials are:-
Power which accounts for 60% of our total input cost is taken from PSPCL through B.B.M.B.
 Water is being taken from Bhakra Dam Nangal.
 Salt, we are procuring from Gujarat.